Wednesday, March 31, 2010
New music: Clash The Disko Kids - Aneurysm EP
Introducing Anita Tijoux - A Veces / 1977 (videos)
Video: President Obama says, 'Drill, Baby, Drill'??!?
Music Video: Janelle Monáe - Tightrope feat. Big Boi
Music Video: MGMT - Flash Delirium
More LCD Soundsystem-related Stuff....
Music Video: Anjulie - Addicted2me
Music Video: The Hours - Ali In The Jungle
Thisis50.com videos: Inspectah Deck on The Round Table Show
Tuesday, March 30, 2010
Michael Steele Spent RNC Money at a Lesbian & Bondage-Theme Nightclub!
Music Video: Ron Browz - Cheese & Crackers
Christian Militia Domestic Terror Plot Foiled!
Music Video: Raekwon - Canal Street
Mickey Factz Santos Party House Video Flyer
CONTEST: Ticket Giveaway for the April 1 Mickey Factz Show at Santos in NYC
Video: Manhattan Records presents DJ Premier vs. Pete Rock - A Legendary DJ Battle (trailer)
Video: VBS.TV Explores the London Pirate Radio Scene with Grime Acts Jammer & J2K
Video: Scarface Remade as a School Play by Grade Schoolers!
Music Video: Cypress Hill feat. Tom Morello - Rise Up
Music Video: House of Mutants - Wave Nouveau (Keep It Tight)
Music Video: R. Kelly - Be My #2
New Mixtape: Jim Jones - Ghost of Rich Porter
New Mixtape: The New Music Cartel & The Empire Present Nicki Minaj - Harajuku R-N-Barbie
Music Video: Afro Classics - The Follow Through
Monday, March 29, 2010
New Music: Blak Twang – Before N After
Music video: Fem Fel - Money, Money, Money
Music Video: Skandal, Black the Ripper & Little Dee - Kill 'Em Wit The Flow
Music Video: Charlie Sloth feat. Little Dee & Genesis Elijah - Game Over
Video: Scorcher feat. Wretch 32 - Pass Out Remix
Music Video: Snoop Dogg - I Wanna Rock (Fly Gypsy East Brooklyn Mix)
Music Video: Imani Coppola - Over It
Erykah Badu's New Amerykah, Pt 2 – Return Of Ankh is finally here!
Music Video: Dumbfoundead - Here We Go!
Sunday, March 28, 2010
DJ Chorizo Funk's Ocote Soul Sounds - Coconut Rock Mixtape
Music from Madlib Medicine Show No. 3: Beat Konducta in Africa
Miike Snow - Animal (Mark Ronson Remix)
New Music from Prins Thomas' Debut Album
Promo Mix of Dimitri From Paris - Get Down With The Philly Sound
Introducing Streetlab - NYSound feat. MESH / Rat Racer feat. Noelle
New Music: Crookers feat. Mixhell & Soulwax - We Love Animals (Religion Remix)
Introducing Rockie Fresh - Do The Dance / Fire Bed
New Music: Hot Chip - I Feel Bonnie feat. Bonnie 'Prince' Billy (Club Version)
New Music: Audio Bullys - Only Man (Reset! remix)
New Music: Gorillaz - Empire Ants (Club Clique Dancefloor Edit)
Music Video: Make The Girl Dance - Kill Me
Saturday, March 27, 2010
New music: Yamill x Drake - Over (Remix)
Massive Attack - Saturday Come Slow: a short film by Adam Broomberg and Oliver Chanarin
Friday, March 26, 2010
TOMORROW in Miami: Raw Fusion vs. I Love Vinyl at WMC
New music: Mickey Factz - Alpha
Music Video: Reflection Eternal - Strangers (Paranoid) feat. Bun-B
New music: JD Era feat. Saukrates - Time
New Music: Omar LinX - Drop the World (Freestyle)
New Music: L.I.R.I.X - Shout It
New Music: Drake - Over (DJ Snake Remix)
New music: Akon feat. Kardinal Offishall - Hustle Man
Video: V.V. Brown: Yellow Cab Sessions - Shark in the Water
Thursday, March 25, 2010
America, Meet your Anti-Health Reform Protesters!
TOMORROW in Toronto: W.A.R. - Walter Anthony Rodney Stories Documentary Screening
TOMORROW NIGHT in Toronto: Soul Power! with Double K (Parkdale Funk) & Anousheh (Move On Up)!
TONIGHT in Toronto: SLOW PITCH with DJ Roozbeh
Music Video: Broken Bells - The High Road
Music Video: David Byrne & Fatboy Slim feat. Santigold – Please Don't
New mixtape: Breezy Love Joy – The Cold Tapes EP
Music Video: OK Go - This Too Shall Pass
Wednesday, March 24, 2010
New Remixes from Paul Weller's Wake Up The Nation Album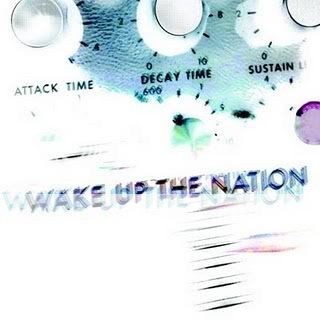 Slight musical detour to close out the night...

At the risk of dating myself, I grew up on this man's music from his first band,

The Jam

(google them) up to his solo music today. Before I got into hip hop, his fixation as a mod with both classic 60's and contemporary black music introduced me to many artists from

Curtis Mayfield

to the

Chi-Lites

. Some of his recent solo music has sounded kind of complacent and betrayed his youthful pledge to never become staid artistically like his former musical heroes,

Pete Townsned

and

Eric Clapton

but these remixes of tracks from his forthcoming new album,

Wake Up The Nation

suggest he's once again become open to current musical sounds like he was during his

Jam

and

Style Council

days. Check the plug:

"

Paul Weller releases his tenth studio solo album

Wake Up The Nation

on April 19th on Island Records.





After an unparalleled career, characterised by constant musical experimentation, we should be used to Paul Weller's relentless desire to chop and change his musical pack. But after the triumphant, Brit-bagging success of

22 Dreams

(his third solo number one)

Wake Up The Nation

album sees rock's most iconic songwriter come up trumps once more.





Lean, mean and as uncompromisingly focused as it's maker,

Wake Up The Nation also brings Paul Weller full circle: twenty-eight years on from

The Jam

's split, two tracks feature the former bassist

Bruce Foxton

. The album also sees contributions from

My Bloody Valentine

's

Kevin Shields

,

The Move

's

Bev Bevan

and legendary session drummer

Clem Cattini

.



Passion, progression, and, as ever, spine-tingling rock'n'roll -Paul Weller has, yet again delivered the perfect soundtrack as we embark on a new decade.

"


Paul Weller - No Tears To Cry (Leo Zero Remix) [mp3 download]



Paul Weller - Wake Up The Nation (Zinc Remix) [mp3 download]

What y'all think?

[mp3's courtesy @AnorakLondon]

Labels: Electronic/Dance, House Music, Indie/Alternative Rock, Paul Weller
Tweet
Music Video: Usher - Lil Freak feat. Nicki Minaj
New Music: Saukrates feat. D-Sisive - Wednesday (Remix)
Music Video: J.Period & Ralph McDaniels Present Notorious B.I.G. - Juicy (March 9 Video Remix)
Tuesday, March 23, 2010
New music: Donnis - OD
Video: ItstheReal.com - Deconstructing Ke$ha
New Music: Aleon Craft - The Prologue Pt. 1
New Music: U-N-I - Lately feat. Miguel
J.Period & Ralph McDaniels Present... The Notorious B.I.G. - One More Chance (March 9 Video Remix)
Music video: Marc Billz - Out of the Ghetto
New Mixtape: Asher Roth - Seared Foie Gras with Quince and Cranberry
New music: BLCTXT - Contender