Thursday, July 01, 2010
New Music: Erik Flowchild feat. Lokz – A Moment With You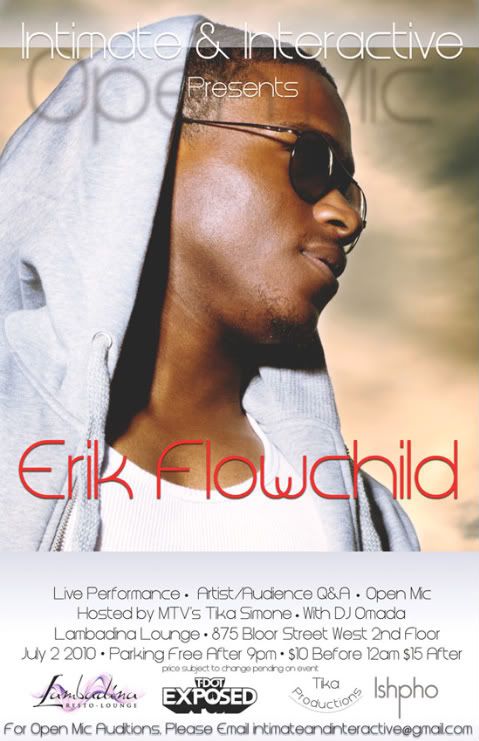 Click the banner for a larger version
Been a fan of this kid for a minute now. Here's a new joint by him:
Erik Flowchild ft. Lokz – A Moment With You
[mp3 download link]
And if you're in Toronto, you can also check him featured at the launch of a new weekly open mic showcase in the city TOMORROW. See the banner above or click
HERE
for more details.
Previously on
The Kitchen
- Listen to music from new artist Erik Flowchild
HERE
.
- Download the
Erik Flowchild
-
The Chixtape
mixtape
HERE
.
[mp3 via
I Luv Lola
]
Labels: Erik Flowchild, Its a T.dot Thing
Tweet