Friday, May 14, 2010
Throwback Music: N*E*R*D - Rockstar (low motion disco remix)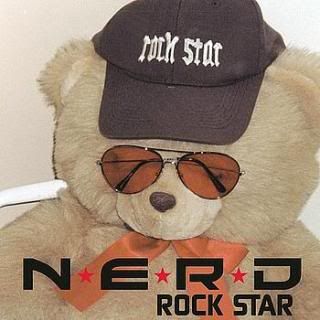 Throwback in every sense of the word: "Rockstar" is an old track from the first

N*E*R*D

album like 10 or so years ago (already??) and this remix is from bowels of my inbox (well, February), which I was trying to clear out earlier today, so is kind of old in blog time, at least. I was kind of diggin' it though so here ya go (sorry, Mr. Kamoji)

Remix is by the Russian Adults. Check out more from them HERE or follow them on twitter HERE.
Tweet