Saturday, August 01, 2009
Two Hip-Hop-inspired Caribana Parties this Weekend!
Which will be hotter? Lord only knows but with a million folks out to have a good time there'll be more than enough people for both of these parties and all the other events poppin' off tonight and for the rest of this weekend. I'll be missing all this stuff personally, but for those who're gonna indulge, Enjoy!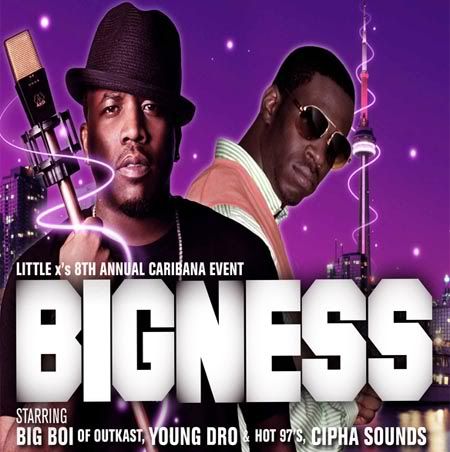 LIL X presents BIGNESS with Big Boi of Outkast (and Young Dro) at Polson Pier. Click here for details.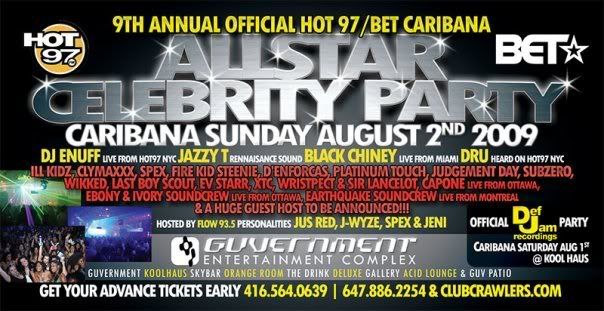 The Official Hot 97 B.E.T. Party at Guvernment. Click here for details.


Now about that pepperpot (and bonus: Bake & Saltfish)....
Tweet