Thursday, September 30, 2010
New Music: Sleigh Bells - Infinity Guitars
New Music: Escort - Cocaine Blues
New Music UNKLE feat. Lupe Fiasco - The Runaway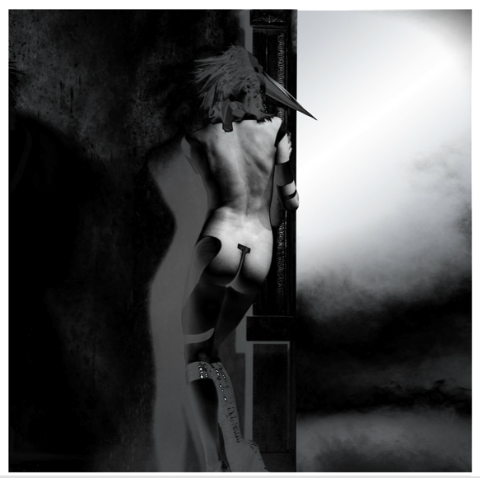 Reworked track from UNKLE's last album, Where Did The Night Fall on their new six song The Answer EP that dropped on Sept. 14 featuring the kid,. Lupe Fiasco. There's another joint with Lupe too (see EP track list below):





The Answer EP Tracklist:
01. The Answer (ft. Big In Japan - Baltimore)
02. Separate Half (ft. The Lumerians with Rebecca Coseboom)
03. Country Tune (ft. Gavin Clark)
04. The Runaway: Lupe's Revenge (Lupe Fiasco vs UNKLE Reconstruction)
05. Follow Me Down (ft. Sleepy Sun) (Tim Goldsworthy Remix)
06. Heavy Drug (Reprise)

TOUR DATES:
10/23 New York, NY - Webster Hall
10/25 Los Angeles, CA - El Rey Theater
10/28 San Francisco, CA - Regency
10/30 Guadalajara, Mexico - Teatro Estudio Cavaret
10/31 Mexico City, Mexico - WODA


[props Jeff at Rocksteady LA]

Labels: Indie/Alternative Rock, James Lavelle, Lupe Fiasco, UNKLE
Tweet
New Music: Florence and the Machine feat. Gilbere Forte - Dog Days Are Over ( Yeasayer Remix)
New Music: Cheap Thrills - Cleanin Jigga's Juice (feat. LCD Soundsystem, Jay-Z & The Notorious B.I.G.)
Wednesday, September 29, 2010
New Music: Soulbrotha - Christ My Only Hope ("Last Hope" freestyle)
New Mixtape: Droop-E - BLVCK Diamond Life
New Music: Fred The Godson - Move A Little Different feat. Styles P
New Music: Nottz - Blast That feat. Black Milk
New Music: Paul Wall - Stay Iced Up feat. C. Stone & Johnny Dang
Tuesday, September 28, 2010
New Music: QuESt - Inner Sense (Produced By M&D)
New Mixtape: Mickey Factz - I'm Better Than You
New Music: Drake feat. Swizz Beatz & Mary J Blige - Fancy (Remix)
New Music: Soulja Boy Tell 'Em feat 50 Cent - Mean Mug
Music Video: Maino feat. Joell Ortiz & Morgan Heritage - Ask Me About Brooklyn
Music Video: Prophet - Ode to the Classics
Monday, September 27, 2010
Music Video: Drop - Head Up, Chest Out
Music Video: Hell Rell - It Ain't Me
New Music: Hell Razah - Cinematic (prod. by 4th Disciple)
New Music: Rah Digga - This Ain't No Lil Kid Rap (remix) feat. Redman
New Music: Boog Brown - The Essence (video) / The Essence (Oddisee Remix)
New Music: Kat, Bambi Bugatti, Kitana & Quinn Maybach - Champion
Is Reema Major the New Nicki Minaj and the Next MC to Blow Out the T.dot?
Video: Miguel Atwood-Ferguson Ensemble feat. Bilal - Someday We'll All Be Free (Live Donny Hathaway Cover)
Sunday, September 26, 2010
New Music: Gilles Peterson Presents Worldwide – A Celebration Of His Syndicated Radio Show
The Couch Sessions pres. The Dream Suite – featuring Andreya Triana
Throwback Music: Fela Kuti - Zombie
New Music: DJ Chorizo Funk - Chorizo Chunks 8: All Wax All Live Mix
New Music: Rene Lopez - Boogaloo 69 Latin Soul Mix Volume 1
Video: Facebook Founder Mark Zuckerberg Visits Newark, N.J to Discuss his $100 million Donation to the School Board
Video: Stephen Colbert Stays in Character at Congressional Hearing on the State of Agricultural Jobs
Saturday, September 25, 2010
New Music: Kanye West - So Appalled feat. RZA, Jay-Z, Pusha T, Swizz Beatz & Cyhi the Prynce
New Music: Does It Offend You, Yeah? - We Are The Dead (I Killed Kenny Remix)
New Mash-Up: Miami Horror x Theophilus London - Sometimes (Universe remix) / Groove Me (DJ Cams Blend)
New Mixtape: Cisco Adler presents SuperCaliforniaLipstickSexyMagicDopeShit
Promo Video for the new Chevrolet Spark
Clinton Sparks - Favorite DJ feat. Jermaine Dupri & DJ Class (Original & Remixes)
Friday, September 24, 2010
New Music: Mark Ronson & The Business Intl - Glass Mountain Trust feat. D'Angelo
Video: Downtown Calling Documentary
Thursday, September 23, 2010
In Toronto this Sunday: Meet-N-Greet with Yelawolf!
New Music: Strictly Steele - Stepping Out (Produced By Dj DviousMindZ)
TONIGHT in Toronto: Sound Battle Royale Promo (Round 4)
Wednesday, September 22, 2010
N.E.R.D. feat. Nelly Furtado - Hot-N-Fun (Hot Chip Remix)
Music Video: OK Go - White Knuckles
Music Video: Faction G - Ya Names Not Down (The Bouncer)
New Music: The Juan MacLean, James Curd and Flosstradamus Remixes of Greenskeepers - I Am Trying
New Music: Jimi Hendrix - Foxy Lady (Streetlab Remix)
Mishka x Diplo x Mad Decent present: Das Racist - Sit Down, Man mixtape
New Music: Frogg - Bitch EP
New Music: Disco Fries feat. DJ Class - I'll Be Your Trick EP
New Mash-up: Kid Cudi x Steve Angello - Day'N Knas (Brand-X Mash-up Remix)
New Mixtape: Hoodie Allen - Pep Rally
Music Video: Chiddy Bang - The Good Life (from The Preview)
New Music: Plan B - The Recluse (Nero Remix)
Video: Maveric Sabre (SBTV A64)
Music Video: Gunshot - Durrty Goodz
Music Video: M.I.A. - Story to be Told
New Music: DJ Riccachet & DJ Thera-P - The Official Manifesto 2010 Mixtape
New Mixtape: Manifesto x The Main Ingredient x DJ Mensa present Bilal: A Best Mix
New Music: Amiri - Got Beats​.​.​. The Main Ingredient For The Recipe
New Music: Rap Ohne Lizenz - The R.O.L. Beat Tape Vol.1
New Music: Mikey Vegaz feat. E-40 - One Hit Wonder
New Music: Elephant & Castle - Analogue EP
New Music: FreshNerd of 100 Akres - The Billy Ocean Beat Tape